A200W streamlines deployment of cost-effective perimeter solution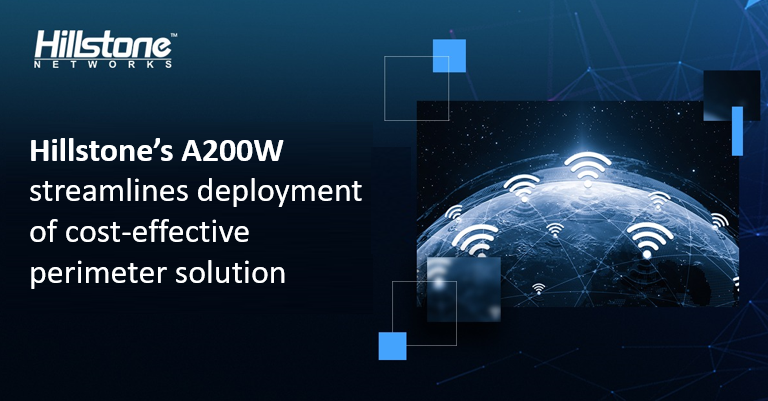 Posted Date : 15 October, 2021
Hillstone Networks is excited to release our new product – the A200W. It is another installment in our A-series NGFW, with this one supporting Wi-Fi connectivity capabilities, allowing for even easier deployment options and flexibility for implementation of the solution.
Efficient design that is integrable with existing SD-WAN solutions
Same as the A200, the A200W comes with 5 fixed Gigabit-Ethernet ports and 4GB of onboard storage. Additionally, it supports 802.11 a/b/g/n/ac for wireless connections. Its compact design makes it not only an efficient perimeter solution for SMBs, but also a cost-effective CPE device for branch offices that are already utilizing SD-WAN solutions.
Comprehensive advanced threat detection and protection
A200W utilizes our AI/Machine-learning enhanced StoneOS software to provide detection and protection against a wide spectrum of known and unknown attacks, including anti-virus, DDoS protection, Sandboxing, botnet C&C, URL filter etc. Logging data can synergize with other Hillstone products such as our XDR product iSource to implement the full cyber kill chain cycle.
User-friendly O&M
A200W continues the streamlined user experience for operations and management. Policy-based smart operations, detailed logging and reporting, and comprehensive visibility of the network allows users to easily see, understand, and act.