H3C IMC Lab Demo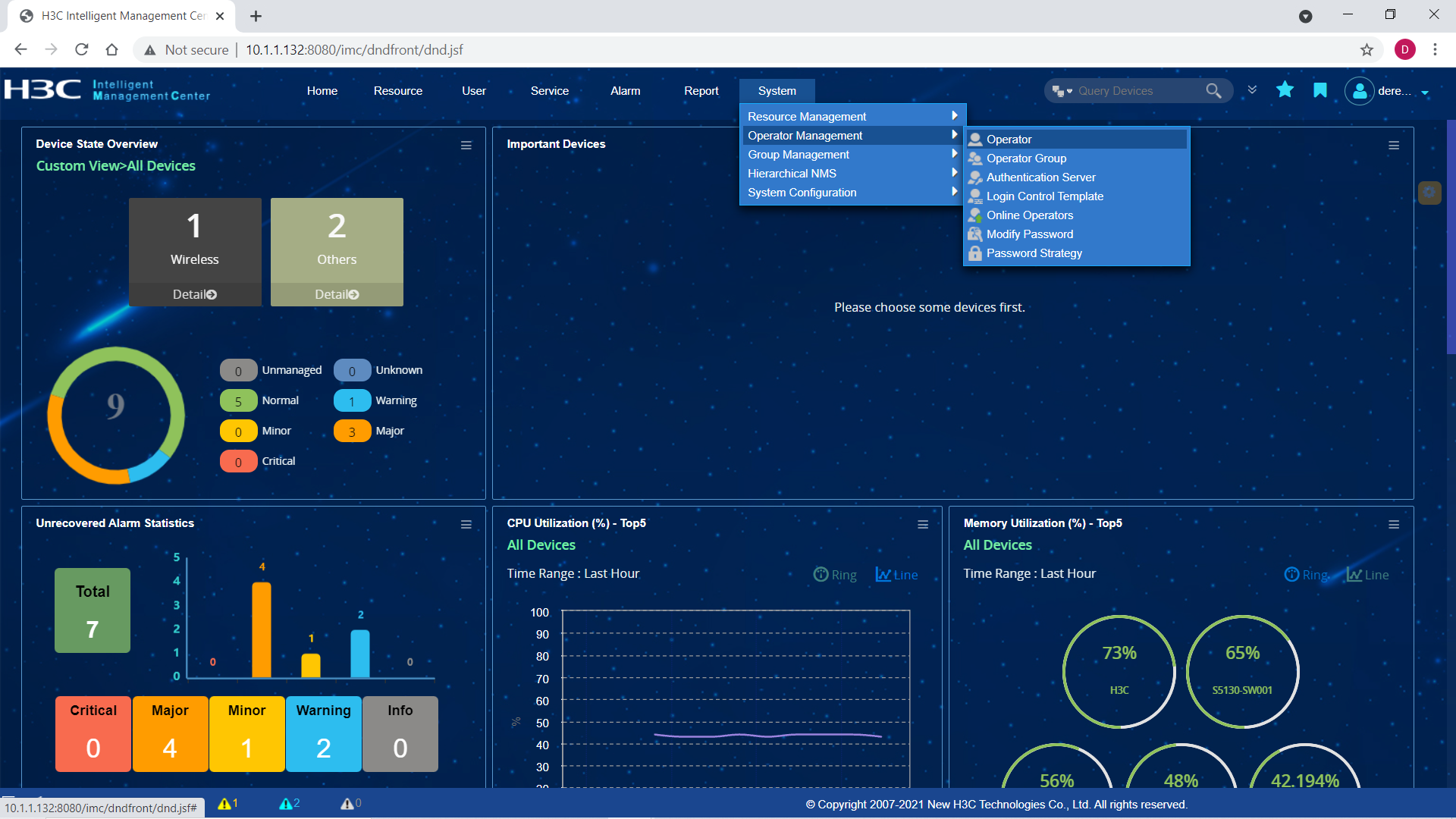 Posted Date : 08 October, 2021
H3C has long been committed to research and development in IT management. Our IT management products and solutions have helped tens of thousands of customers achieve IT resource integration, improve the efficiency of their IT management, and have been well received by customers worldwide.
H3C iMC is a unified management and control platform for H3C series solutions, providing many management services, such as terminal detection, intelligent portals, access security management, mobile office management, network resource management and so on.
H3C iMC is also a complete management platform for dynamic agile networks. By delivering consistent visibility, it can improve mean time to action, abstract away network complexity to deliver meaningful management data, and simplify infrastructure deployment.
An entire series of unified platform products and solutions, H3C iMC provides customers with powerful network management resources for realizing deep convergence in the management of business, resources and users, and delivering "Great IT, with intelligent control". Through H3C iMC, customers can greatly improve the efficiency of their network management, reduce their management costs, and better manage their IT&CT network resources.